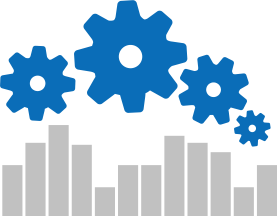 Everyone knows, "the buying cycle has changed." Of course it has, because, The Internet. Marketers are smarter, but buyers are even smarter, and far savvier than they ever were. So how do you connect?
First – know your customer, where are they, what do they like to do, how they spend their money, etc. Create "Buyer Personas" for each segment of your target audience, then target that persona. There are plenty of articles and tools out there to help you create personas, but one tool that's readlily available (and free) is LinkedIn – check out this article to get insights on how to use LinkedIn to create personas.
Second – Actually, maybe this should be first. Talk to your audience like you would talk to a friend. Gone are the days of a great wall of protection between person and brand. Richard Branson gets to the heart of the matter in this story he published for Entrepreneur magazine. Choice excerpt: "If we need to talk to our customers, we no longer need to limit ourselves to placing ads with established media companies — we can just tell them directly." Brands today need to be in the business of conversing with customers – speaking with, not talking at. And, yes, I'm aware that sentence ended with a preposition. #props to Churchill.
Third – This is kind of an obvious one, but – give the people what they want! And this shouldn't be difficult if you have one and two in place. Yes, everyone wants the next viral video. Or ironic cat meme. But, there is a deeper relationship that can be built with your customers by understanding them, speaking to them as you would a friend, and giving them the right information, at the right time.
If you aren't tied into a marketing automation program yet – you should consider it. Marketing automation makes good on the promise of big data by helping you understand each of your potential customers on an individual basis, without the extreme heavy lifting that once required. Making that conversational tone fall on the right ears.
At Interamark, we've been using HubSpot for some time and enjoy the fact that it allows us to better understand our audience, and generate qualified leads in ways we never could before. There are other tools out there, including heavy-hitters like Marketo, Eloqua, and Pardot but, whatever you do, know that a) it's an investment and b) it's an investment that works.