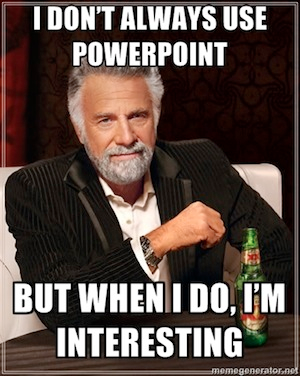 Death by PowerPoint. Any of us have experienced this – all of us, and we've all probably been guilty of it at some point.
But in a world of bullet points, top 3 tips, and Buzzfeed-style stories, PowerPoint slides that are drowning in words will numb your audience and kill your message.
Interamark has a team of writers and storytellers than can help you refine everything you want to say into points on a slide. We can design your slides so they are engaging, and we can help craft the speaker's notes to ensure your story is concise, precise, and meaningful.