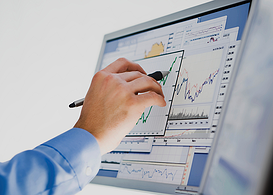 In my nine years of working at Interamark, I can't tell you how many times I have heard clients say, "We need to develop a, b, c…x, y, and z….oh, but we only have insert barely audible number" <awkward pause followed by nervous chuckle>. "Even if that's not all possible, what can we realistically do for that budget?" Of course, the answer to that question depends on the client, their goals, and the program or campaign, but over the years, our agency has accumulated best practices that really do help stretch your dollar further.
Take inventory
The first thing to ask yourself, your current team, and colleagues who recently had similar roles/functions is: What assets do you already have? It might sound like an obvious starting point, but often, especially at large companies, groups end up fulfilling similar requests from the field, without other teams being aware. Stepping back to ask around and compile existing assets can help determine what gaps actually exist and which content to refashion. For example, turn an infographic into an animated presentation or embed a video into a brochure.
Lay out the right framework
Now that you've figured out what key pieces of content you truly need, outline an efficient plan to get there. A proper foundation is critical. Make sure you know the story you want your campaign to communicate, and to what audience. What message do you want your target buyer to walk away with? How are you planning to differentiate your offering from competitors? What current perceptions does the market have of your company, and how do you want to impact that?
Taking the time to document these fundamentals with building consensus among the team before you actually start production of the actual campaign assets will help cut everyone's review time going forward. Deadlines often seem impossible, all but begging you to make allowances in the schedule. But don't skip or compromise on the messaging—and gaining everyone's buy-in. It will undoubtedly lead to friction down the line. With an agreed-upon manifesto dictating your communication goals, you'll always have a common point of departure—and a common point of reference, should you need it!
Build methodically
In addition to messaging, it's also important to conquer the creation of campaign deliverables in a profitable order. This generally means telling the longest tale first. For example, say your campaign goals warrant presentations for varying levels of decision makers, videos and infographics, sales tools, and demand-gen plays. It might be tempting to divide these tactics by objective (e.g., train sales, drive awareness, generate leads, etc.), but instead, try tackling the deliverable requiring the most comprehensive, all-reaching expression of your campaign message (quick tip: it's usually a presentation), and scale back or adapt, as needed for the other deliverables on your roster. Not only will this benefit the schedule, but it will also keep your message consistent across all touch points.
Believe in the power of one
Speaking of consistency, it's always easier to manage when there are fewer hands in the pot. Having worked on the agency side for nearly a dozen years, I know that working alongside other agencies to meet client goals is a given. And that no matter what anyone says, no agency could possibly excel at every one of their services. That said, there are a lot of agencies that can do a great job with 80% of what you need to do—without the cost and inconvenience of maintaining multiple vendors. And when you're trying to get a little bit more from not a lot, that small compromise might be a huge gain.