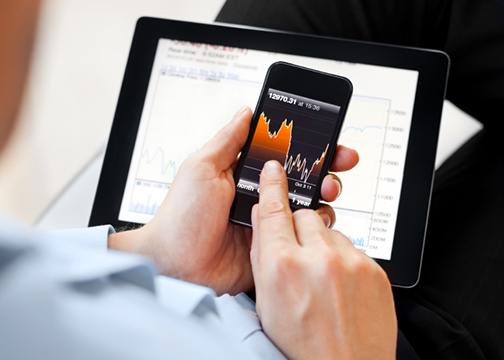 When I started writing marketing copy for high-tech in 2004, I was absolutely terrified. I considered myself fairly tech-savvy in that I could, with intermittent IT support from my lil bro, get my desktop PC to perform as needed; set up a printer; burn CDs; and yes, even send faxes. But I had deep reservations as to whether I could actually pen cohesive documents about, oh say, the value of Cisco IP networking to the midsize bank. And yet, that's exactly what this new job required. Looking back, I'm not sure I ever really slept those first couple months. Instead, after work, I would pore over network diagrams (seriously, what are those hockey pucks?!) and fight futility by attempting to memorize the acronym-laden opus that is Newton's Telecom Dictionary.
As a former English major, I thought I actually needed to understand my subject through and through before writing about it. And then I came to see the error of my academic ways. In marketing, you need not feel the weight of such detail. Rather, you only need to know how to communicate the value of that subject—with brevity and beauty. Easy enough, right? Well, it is in a way, as long as you keep one key thing in mind: your audience.
Celebrate simplicity
Just because you're talking about technology doesn't mean you should talk about technology. Business decision makers (or BDMs, as they're known in the B2B marketing realm) are far more (perhaps only?) interested in the business benefits of whatever technology you might be promoting. Consider how your offering will help cut costs, improve productivity, or boost competitive advantage, and make that the focus. Your company's technology is the how, not the what (in the question, "What's in it for me?").
On the same note, whatever you do, stay far, far away from the tech-y gobbledygook. Because even if your technology is the most groundbreaking, interesting thing, most people just don't have the time or the energy to try to decipher what IP MPLS UC SAN means. Simplify the complex, and intrigue your audience by speaking their language. Don't make them feel small or uninformed.
Mean what you say
Once you've identified the key benefits your solution offers for a particular audience/industry, be ready to back them up. Eschew accusations of marketing fluff by substantiating all claims with third-party references. Customer case studies, market analyses and studies, and real-world use cases all lend credibility to your cause.
Share your vision
While you don't want to make the technology itself the focus, you should at least briefly articulate your vision. Technology is inherently progressive, so answer the question, where is your company taking us as a society? What new future do you imagine? How are you making things simpler, faster, better? Use complementary copy and design to convey a vision unique to your company.