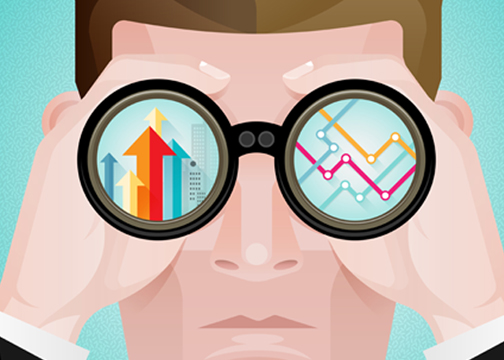 Our partner, HubSpot, surveyed over 3500 marketing and sales professionals to determine the impact inbound marketing had on their businesses. We published some of the highlights in our latest eBook, 10 Powerful Inbound Marketing Charts. One chart that stood out for us shows how knowledgeable prospects are about a company before speaking with sales.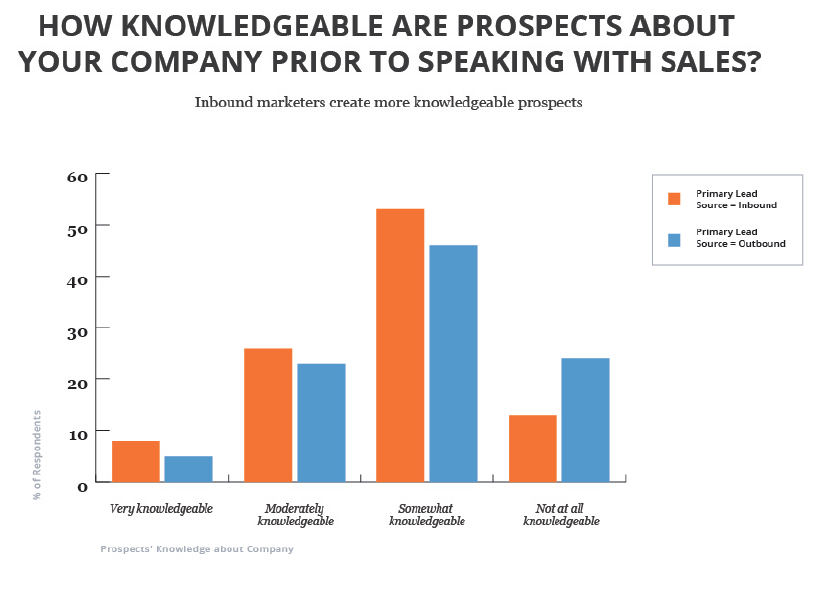 Companies that use inbound marketing create more knowledgeable prospects, as this chart illustrates. We wanted to expand on this, and take into consideration some of the additional insights that can be inferred.
Inbound Does the Work For You
The job of prepping your leads for the final close starts the minute they enter the sales funnel. Traditionally, it has been the role of the salesman not only to close the final deal, but also to nurture prospects and establish trust from the first point of contact.
Inbound takes over the pre-close responsibilities of educating the buyer and building credibility for the organization. This frees up sales for the sole purpose of closing, and who wouldn't want to close prospects that are already primed to make a decision?
Inbound is the Best Way to Warm Your Leads Up
With inbound, when a prospect first comes to your site they may not be ready to purchase, but they will be engaged in a process that can automatically draw them to that point.
Companies that update their blogs on a regular basis become trusted sources of information on their industries. On top of that, when you create offers and develop lead nurturing, you become a go-to source for everything related to your product or service.
As you become a thought leader in your industry, trust grows among your audience, and that makes them more willing to purchase from you. When you incorporate smart content and lead scoring to your website and analytics, you have the controls to manually guide your leads down the sales funnel before you ever even speak with them.
Inbound Makes Things Less Awkward
The sales conversation begins at a whole new level when your prospects are primed with inbound. There's no need for awkward introductions. Your sales team can get right down to business with prospects that already know who you are, and are probably ready to make a decision.
Led by the inbound methodology, prospects naturally discover your distinct competencies as the relationship grows. Those that only engage in outbound marketing are missing the opportunity to cultivate a relationship prior to the sales call.
What to Take Away
So what should you take away from this insightful chart? Companies in real life find that inbound methods create more knowledgeable leads. When it comes to introducing your company and building trust, inbound marketing can actually do the work for you, leaving sales to simply close the deal.
If your sales team is looking to get their hands on warmer leads that are more familiar with what your company has to offer, you should seriously consider taking an inbound approach to your marketing. It pays to speak with people who already know you and would like to hear more.